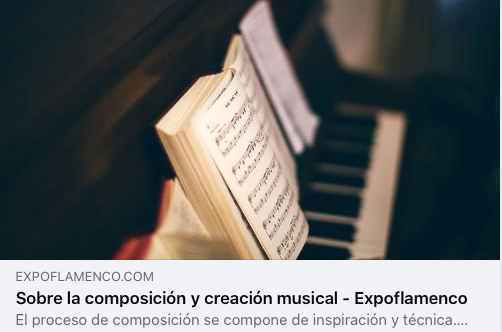 Yago Santos acaba de publicar un nuevo artículo en el portal Expo Flamenco en el que reflexiona sobre el proceso de composición y creación musical. Pincha en el siguiente link y no te lo pierdas. 
https://www.expoflamenco.com/firmas/sobre-la-composicion-y-creacion-musical/ 
Yago Santos has recently published an article in Expo Flamenco talking about music composition and the process of music creation. You can't miss it. 
https://www.expoflamenco.com/firmas/sobre-la-composicion-y-creacion-musical/